COUNTERFLOW TOWERS | CROSSFLOW TOWERS | FIELD ERECTED TOWERS | FACTORY ASSEMBLED TOWERS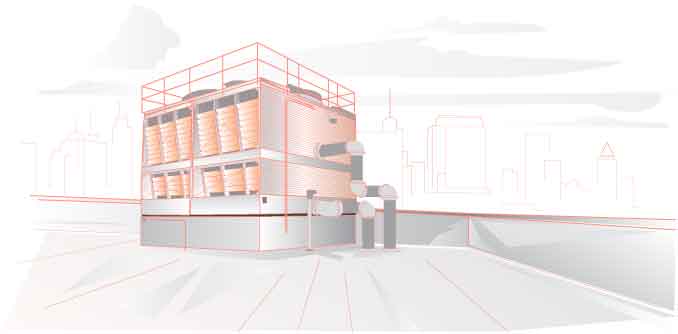 Crane Composites cooling tower panels are designed to withstand corrosive environments. They are also moisture resistant and equipped with a surface that won't rot, rust or mildew.
For superior strength and longer life spans, our FRP panels are the leading option to help your cooling tower applications. Our panels are specifically engineered for use as louvers, stair enclosures and exterior casings. With high strength at the forefront, our Cooling Tower panels can withstand all weather climates, high wind loads and much more. We can combine resin systems, profiles, reinforcements and weights to help customize a solution for your cooling tower needs. By choosing Crane Composites FRP panels, you are making the best choice for the corrosive environments of the cooling tower industry.
corrosion resistant