PUBLIC AREAS | CUSTOMER SERVICES | RESTROOMS | SELF-SERVICE BEVERAGE STATION | DELIS + BAKERIES | STORE ROOMS
Whether creating a stunning dining area or ensuring a sanitary kitchen or restroom, Crane FRP panels provide the perfect solution for food and retail applications. Our panels are suitable for every area in your store or restaurant, making Crane the easy, dependable, yet stylish solution for your walls.
where + why?
in back.
storage areas + break rooms
Behind the scenes, you can count on our FRP panels to keep your breakroom walls and storage areas safe and sanitary no matter what's thrown at them. They're designed to block out soil and bacteria growth, while being resistant to impact and scratching.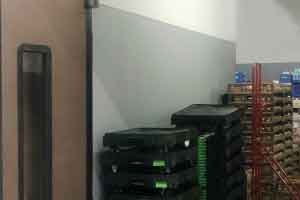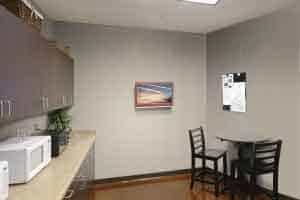 in front.
eatery + delis + bakeries
From hip and modern to charming and traditional, our wide range of standard patterns and colors are designed to enhance the beauty and functionality of your space. The result is style with the strength to withstand whatever your customers dish out.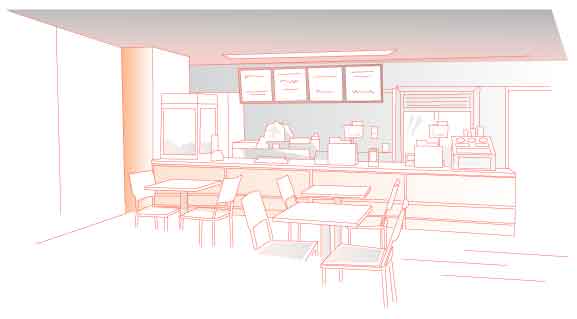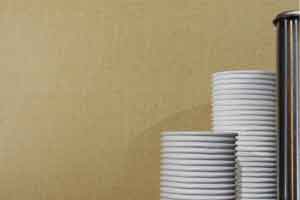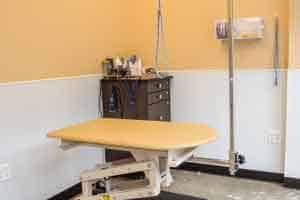 in between.
cart returns + restrooms
We know the front and back areas are important to customers and employees, but all those areas in between, like restrooms, cart return and fitting rooms, are just as essential. This is where Crane FRP panels really shine – providing walls with unsurpassed hygiene, durability and easy maintenance. Our moisture-resistant panels protect against mold, mildew and bacteria and can be easily wiped clean with most any cleaner.