Restaurant FRP Applications
KITCHENS | DINING ROOMS | RESTROOMS | SELF-SERVICE BEVERAGE STATION | BAR AREAS | STORE ROOMS
Whether creating a stunning dining area or ensuring a sanitary kitchen, Crane FRP panels provide the perfect recipe for restaurant applications. Our panels are suitable for any restaurant space, making Crane the easy, dependable, yet stylish solution for your walls.
where + why?
in back.
kitchens + store rooms
Creating culinary masterpieces – or even the basic burger and fries – is a hot, messy business. Count on our FRP panels to keep your kitchen walls and storage areas safe and sanitary no matter what's thrown at them. They're designed to block out soil and bacteria growth, while being resistant to impact and scratching.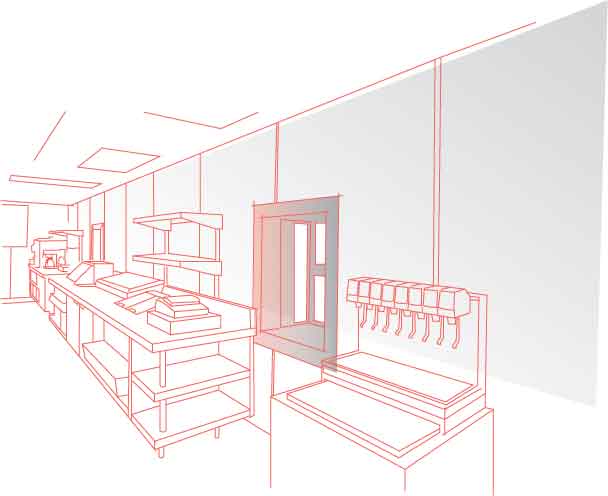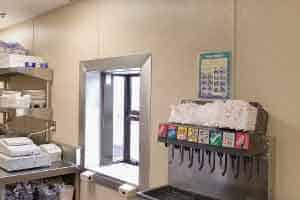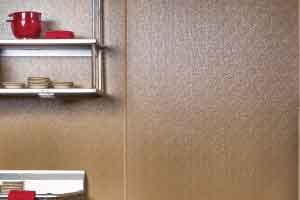 in front.
dining rooms + bar area
From hip and modern to charming and traditional, our wide range of standard patterns and colors are designed to enhance the beauty of your space. Or to match your restaurant's unique style, create a custom look for your walls, using your own design or logo. The result is beauty with the strength to withstand whatever your guests dish out.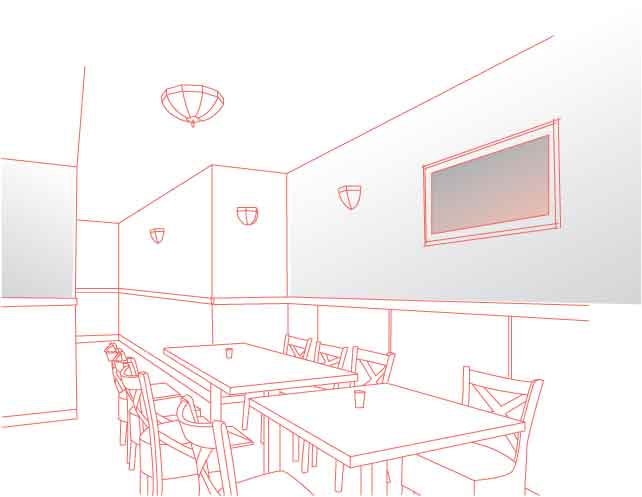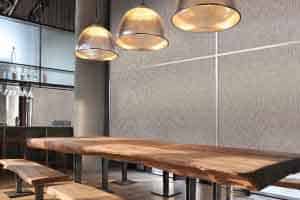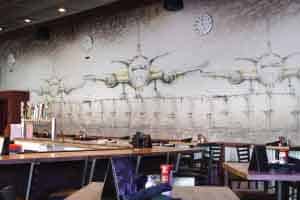 in between.
beverage stations + restrooms
Nothing can undo a perfect dining experience quite like a dirty restroom, hallway or self-serve beverage area. This is where Crane FRP panels really shine – providing walls with unsurpassed hygiene, durability and easy maintenance. Our moisture-resistant panels protect against mold, mildew and bacteria and can be easily wiped clean with most any cleaner.