COVERED WALKWAYS | CANOPIES | WALL SYSTEMS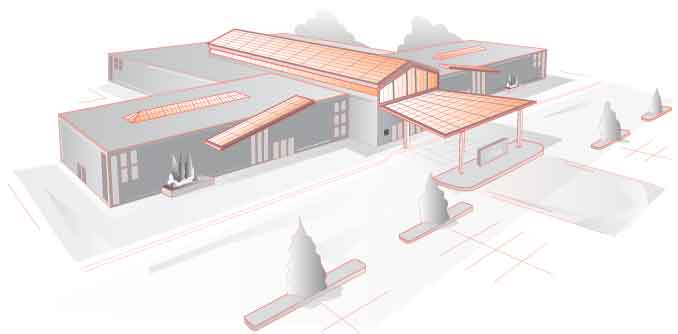 Our fiberglass reinforced plastic curtain wall solutions are perfect to let natural light into your space. Our panels are available in various colors and weights to customize the light transmission you need.
Crane Composites offers high quality FRP that can be incorporated into a curtainwall application. (this sentence seems repetitive). Because utilizing natural light is an integral part of curtainwall designs, we offer translucent solutions to fit your needs.
Our FRP can be used in skylights, sidelights, canopies, covered walkways and wall lighting systems. Our solutions add glare-free natural lighting into your space that protects against hot-spots inside your building.
access to sunlight