GREENHOUSE ROOFING | GREENHOUSE SIDEWALLS | WAREHOUSES + STORAGE BUILDING | ROOF LIGHTS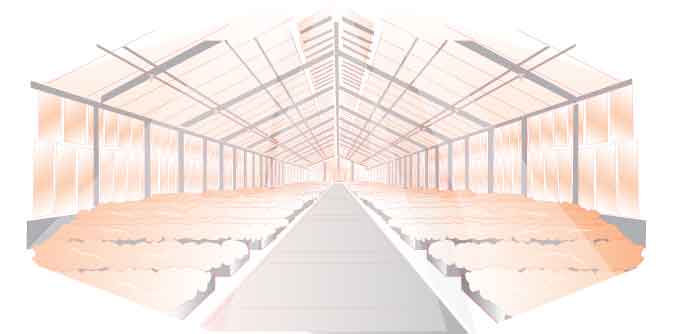 Greenhouse panels are engineered to promote growth. Our panels are available in flat or corrugated profiles. We combine resin systems, profiles, reinforcements and weights to engineer custom solutions.
Our FRP Greenhouse panels provide superior transparencies, durability, and a longer life span than competing products. Our Greenhouse panels provide well balanced lighting throughout your space to provide the best growing conditions for your product. The lighting provided by our panels also helps our customers achieve great energy savings by allowing in an abundant amount of natural light. This helps eliminate the dependency on extra lighting equipment in your facility.
promote growth